Excellent idea for breakfast. These fresh muffins are full of protein and will help you to kick-start you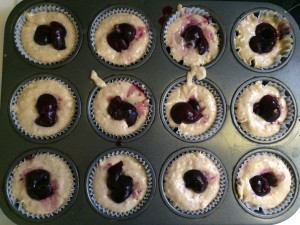 r day! Cherries and a peanut butter are rich in antioxidants so these yummy muffins are exactly what your body needs in the morning!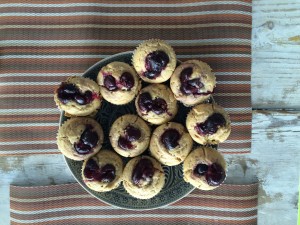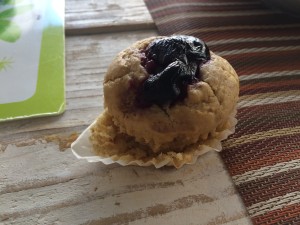 Ingredients:
1 and 2/3 cup flour
1 tablespoon baking powder
1 vanilla bean
2 eggs
1/4 to 1/2 cup raw cane sugar (depending on how sweet you want the muffins to be)
1 and 1/4 cup milk ( I used almond milk)
2 tablespoons olive oil
4 tablespoons peanut butter
pinch of sea salt
Using a fork beat together 2 eggs, sugar and vanilla. Then add milk, oil and peanut butter, keep mixing until you get a smooth cream. Mix together flour, baking powder and salt and fold into the mixture until well combined.
Spoon the mixture into 12-14 muffin cups, add 2 cherries (remove a pit beforehand) on top of each muffin, press it in with a finger.
Bake for 23 minutes in a preheated oven (180C), let them cool and eat!
Benefits of cherries:
Cherries are natural antioxidants and contain cancer-preventive compounds. They fight inflammation, insomnia, belly fat and joint pains.
Benefits of peanut butter:
Peanut butter is rich in potassium and proteins, fiber, vitamin E and antioxidants.